No matter what your background is and what industry you want to work on. For an entrepreneur, a suitable marketing strategy is a key to success, otherwise the entrepreneurial boat to success will sink. To sum up what the successful marketing strategy is: what to sell (Product)? How much (Price)? Where to sell (Place)? How to sell (Promotion)? Commonly known as the marketing 4Ps!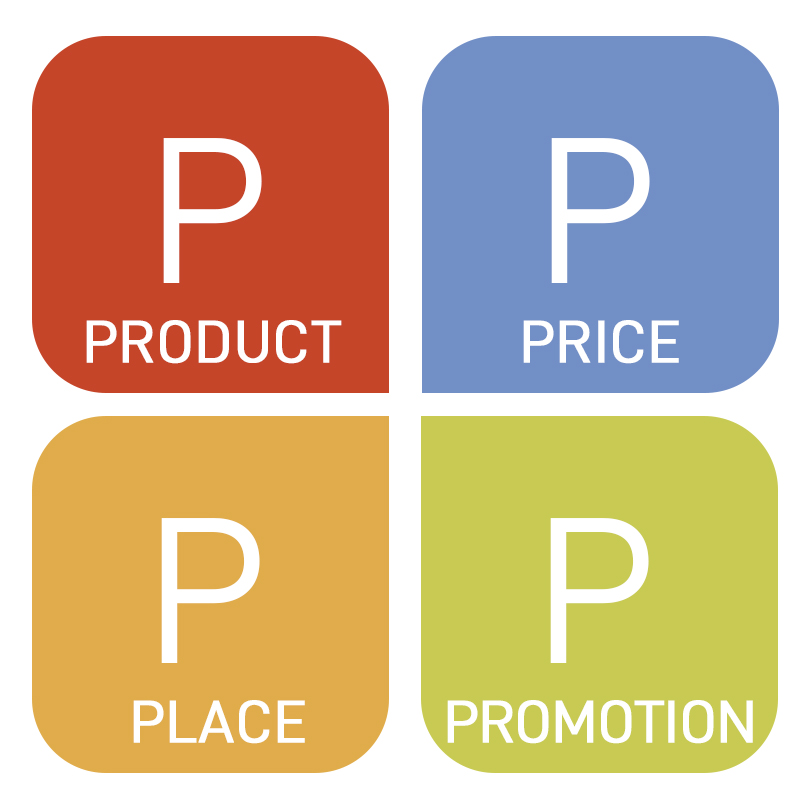 What to sell? Whom to sell?
The product determines your target customer base, which is what you sell determines who you want to sell to.
Targeting customers is a must at the beginning of your business. The most important thing for a start-up business is when the company is making a business marketing plan for its targeting customers.
How to determine your target customers? For example, if you have a batch of white Smurfs hat in your warehouse, then your target customer group is the Smurfs, since Smurfs are the only group that will buy your product. Then how can you find your "Smurfs" in the market?
Build Your Customer
Do you know who your customers are? What kind of activities does this group of potential customers usually have? Do they usually like to stay at home or go out? What's their habit? Analyze your potential customer base, these are the questions you have to answer. No matter what you sell, marketing strategies with a high return on investment are usually equipped with efficient and high-performance audience positioning strategies.
Let's start it with an example, you start to run a housekeeping company which helps people to clean up their house. So, who needs your housekeeping service? Before you start your business, your business plan should contain the following customer group concept:
What types of people need your service?
High-income families, both husband and wife need to work on a full-time basis. This type of customer group both have s high paying jobs and do not have the leisure time to do housekeeping. And at the same time, they have the money to outsource their housekeeping work to somebody else.
Owner of multiple real estate properties, each of them owns several houses for general rentals or holiday rentals. These people will also need housekeeping services from you.
Young professionals, this group of people is young, single, rich in spare time and free money. They are impatient to do housekeeping work.
Single-parent families: Single-parent mothers or single-parent fathers have no time to take care of both their children and careers, and they also need housekeeping services.
By using the above methods, even you don't look at the data, you can still formulate an accurate date from an ideal potential customer base. The reason why you want to create this inherent customer information is that your products and services are customized around specific customer needs. In your mind, you must have a very clear picture of your customer's daily life. These pictures should cover the indirect connection between the customer and the direct demand of your product.
Multi-Dimensional Targeting
Different customer groups have different needs and different purchasing power. For example, some customers prefer the quality, some prefer the price, and some of them have the requirements on both quality and price. 
In this respect, it is necessary to have a clear business positioning, otherwise, it is easy to fall into the situation of "for quality, other companies have the better quality than you; for the price, other companies are cheaper; for cost-effective, other companies are higher than you". You must have a clear positioning based on existing conditions. In some ways, you can have the word "most" before you target your customer base. Only such a clear positioning can not only attract target customers and a long term consolidate customer, but also have higher efficiency in the process of dealing with each other.
In summary, if you want to start a business, it is best to choose a field and group that you are familiar with. If you have no interaction with your target customers, starting a business will easily fall into a difficult situation. Do not look at what others do to make money, it 's best to see what you can do.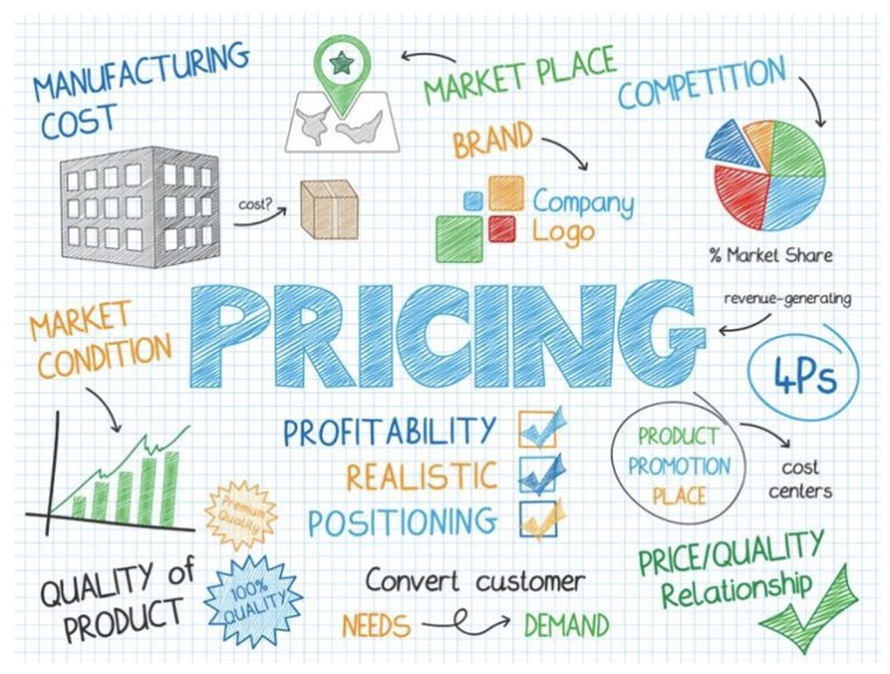 Price?
When you know what you want to sell and to whom, then you should consider what price you want to sell. If you think the Smurfs are the only group that will buy Smurfs' hat, and you set the hat to whatever price, then you are wrong. The price is not as much as you want to sell unless you monopolize the Smurfs' hat and this hat is an essential product. Because you are not the only one who sells Smurfs' hat, competitor A has a lower price than you, competitor B has a better quality. You do not want to lose money to warn popularity, and you want people to buy your product. How can you set your price to maximize your profits then?
The price itself depends on how much your purchase price is? Where you bought it from? How much is competitor's price?How much is your management fee? How many you can sell? And so many other variables can change your price.
There is a theoretical pricing strategy related book called "Smart Pricing", the author is a professor of The Wharton School. In the book, it says that there are three general pricing strategies:
Cost-Plus-Pricing

Competition-Based Pricing

Consumer-Based Pricing
Although the first one is called the safest pricing method, no one can guarantee you how much you have to add on above the cost.
The second method of pricing is to see what others do, and follow them. This is also a safe pricing strategy. If your products are not as good as those of the competitors, then go for a low price strategy.
The third pricing method is a universal pricing method. Fundamentally speaking, this pricing method requires companies to assess the consumer's evaluation of the product and figure out what the consumer is willing to pay, then the product is priced accordingly.
Given a convenience store example, although there are no hard-and-fast rules for commodity pricing. But most retailers will use a 50% mark-up method, which is regarded as the basic principle of the transaction, which is to double the purchase cost price to determine the retail price. For example, at your convenience store, the purchase price of a bottle of beverage is 1 dollar, and your retail price should be set at 2 dollars. Will the price be too high for customers? Unless your sales can be as large as Wal-Mart and Costco, for a small store, the price increase must definitely remain at least 50% in order to survive. Although doubling the price may sound scary, but when you factor in the rent, taxes, insurance, utilities, and wages that must be paid, there will be just a little profit left at the end.
Since the price is so high, what if there are no sales? You can use a 50% mark-up method for some products, while other products use a low-price mark-up method. In this case, you can achieve a balance by slightly raising the price of some commodities to compensate for low-priced commodities. This is the price strategy adopted by most merchants. Don't forget to engage in a discount activity from time to time to give customers a little sweetness.
Where to sell?
Location, location, location, we always hear every entrepreneur shouting that they must pick a good location. But if your industry doesn't need to face your customers directly, then don't worry about the location, just pick a cheaper location.
But if your industry needs close contact with customers, then a successful location selection must grasp these three analyses:
Analyze the effective customer flow: customer flow is an important factor in determining the store, but effective customer flow is the key to success. For example, open a fast food store near the subway station, then those passengers there are your effective customers.
Cost Management: In the early stages of business, rent will be your biggest expense.
Geographical location and traffic conditions: no one will open a store or company to a place where customers can't find it or can't get it.
Professional style: choose a location that is corresponding with your industry in whatever industry you do. If you are in an industry similar to the financial investment that needs to give customers a sense of trust, then please choose an office in an office building.
Location selection is the most important factor for retail, and the all above factors are indispensable.
How to sell?
When you decide what you want to sell, to whom, what price, where to sell, then you have reached the most critical stage of your business: How to sell? It is the so-called marketing and marketing channels.
Nowadays, when it comes to marketing channels, the overall points are offline promotion and online promotion.
Offline promotion methods: offline activities such as traditional media platforms, transportation advertisements, street sign advertisements, lightbox advertisements, and free flyer/sample distribution.
Online promotion methods: search engine advertisements, video advertisements, image display advertisements, text advertisements, question and answer advertisements, Weibo advertisements, bidding advertising, email advertisements, etc.
Nowadays, online promotion is internet-based marketing, has become the most important marketing channel for business. The ratio of offline promotion to online promotion was about 6: 4, and then reached 5: 5. Many companies now use these two marketing channels at a ratio of 3: 7. And website promotion is the highlight of online promotion.
So what is website promotion in the online advertisement?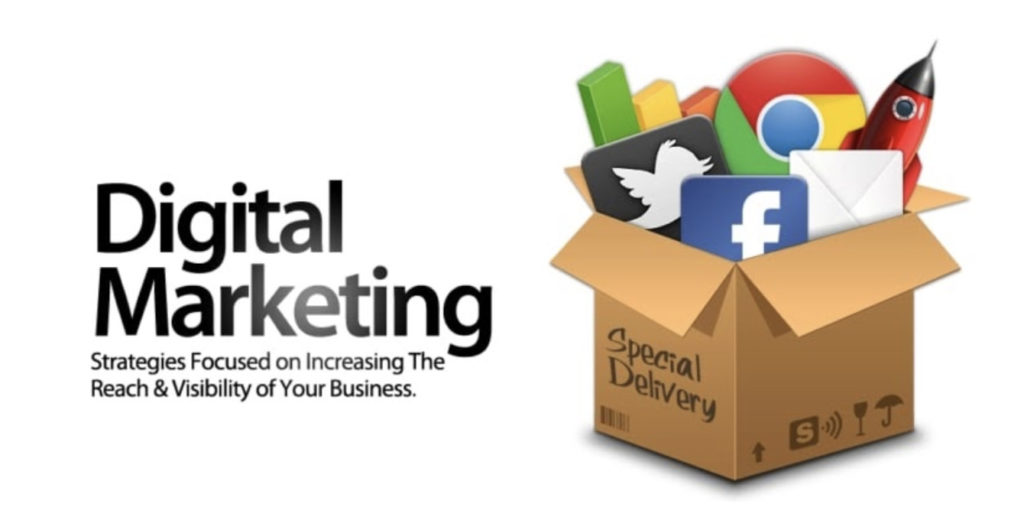 Website promotion includes off-site promotion and on-site optimization.
Ways to promote outside the website:
SEO: search engine optimization and search ranking
SEM: search engine marketing, direct conversion of auction ads
Social Media Promotion: increase external links and exposure
We Media: increase exposure
The effect of promotion outside the website:
Website keyword ranking in advance
Increased numbers of external links
Increased numbers of sites record
Increased web spider crawl frequency
The number of IPs actually visited on the website increases
Increase in the website user registration
Social media followers increase
Optimized content on site:
Website page optimization
Website link optimization
Website structure optimization
Website code optimization
User experience optimization (website style, registration function and navigation bar optimization)
The effect of site optimization:
Increased web spider crawl frequency
Increased site record rate
Increased time spent on visiting IP on the website
Website page speed increased
As an example, my friend opened a study abroad agency company and has offices in China and Toronto. He has his own website, but neither SEO nor SEM at the beginning, then his website is invisible in the search engine, unless the keywords are accurate to the name of his own company, otherwise it will not be found at all. You can imagine when you want to study in Canada, what keywords would you enter in the search engine? The words that users often search for are keywords in your industry. So if you want to use this keyword, your competitors will also use it. When you are looking for your target customers through specific keywords, do you see that not only your company, but also your competitors appear in the search engine result page? Such search results do not make you stand out. Any activity that wants presence, exposure, and seek information promotion must follow the principles of search engine optimization (SEO). Your company's information needs to appear in front of the first page of the search result page (generally the first 8 digits are considered to be valid locations), and these locations are clicked the most. But these positions don't fall from the sky, they are done by SEM and SEO.