YouTube Ads, as one of the largest sources for information on the Internet, provide a different experience for the audience by presenting visual and auditory ads that interact with the audience.
Attention Grabbing
Targeting All Ages Audience
Have Certain Requirements For Creativity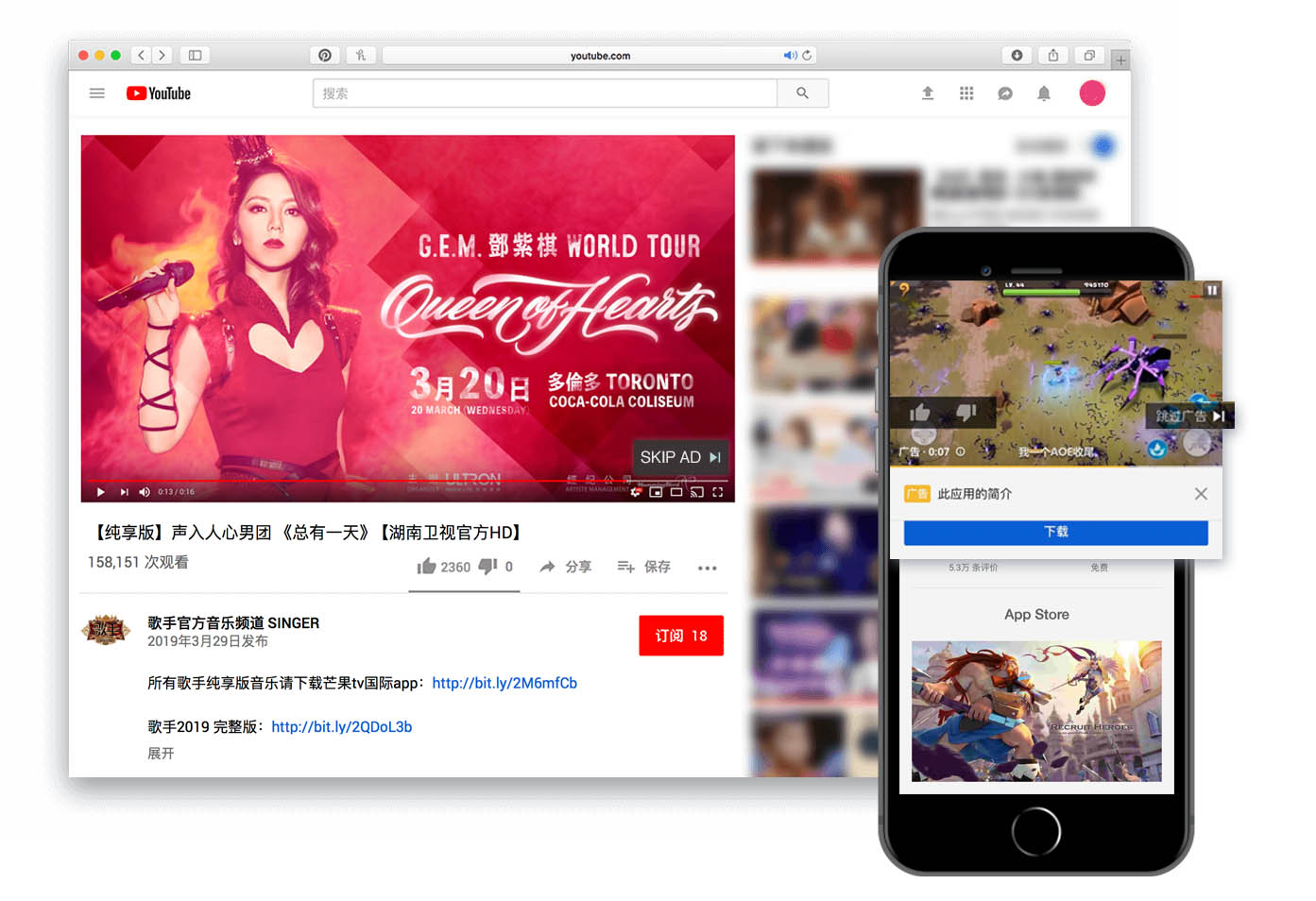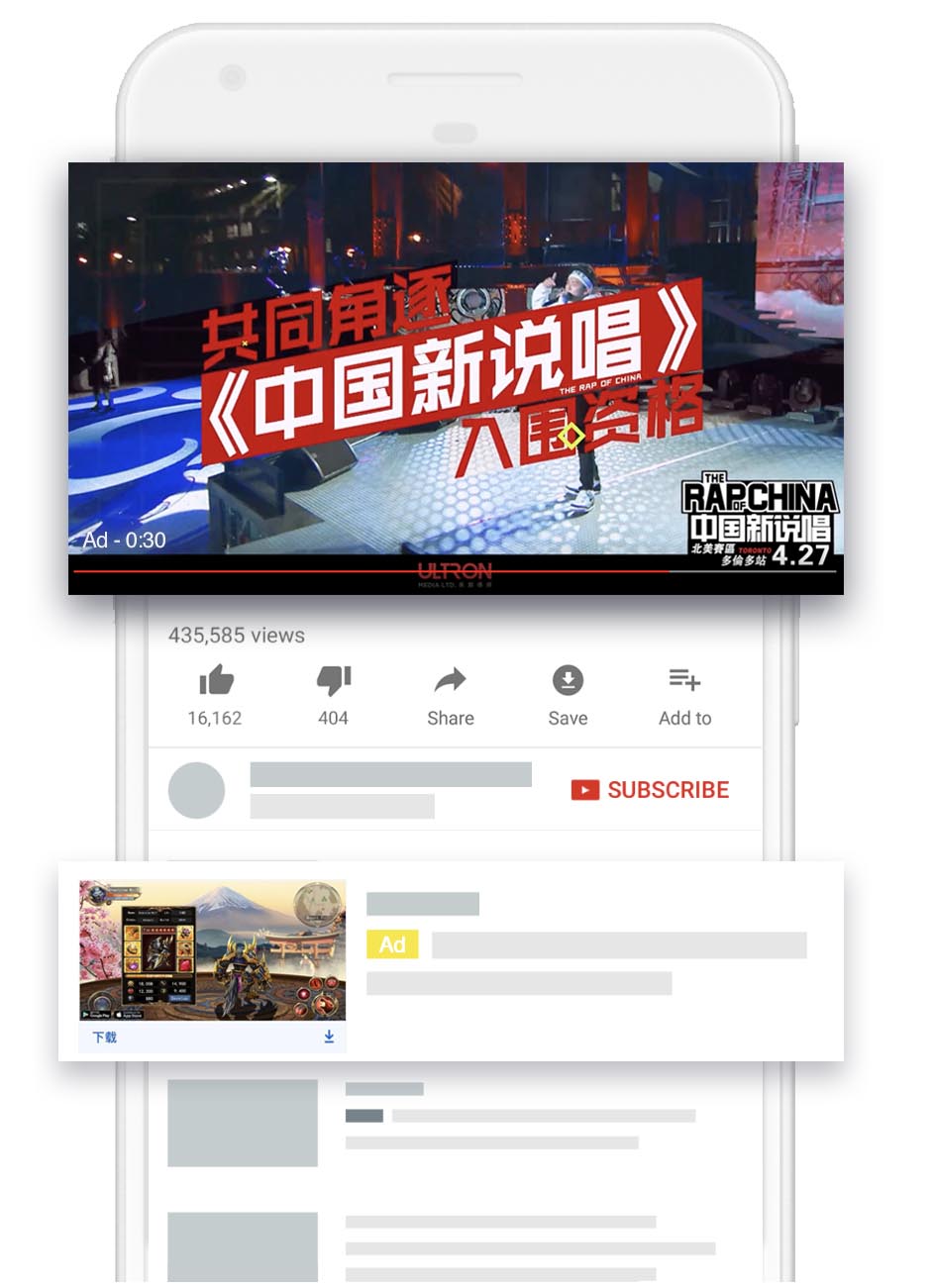 Advantages of YouTube Ads
YouTube ads are ideal for short-term exposure with high-frequency, and for a long-term brand building. Although its strong user base makes it highly penetrating in both the Chinese and English Marketing, its rich content selection form also represents a high demand for the content design.
In addition, since video involves the length of play, it also causes the biggest difference from the image-based advertising method: the timeline can be optimized as a parameter. This allows you to see whether the current audience are interested in the advertising product or they are more interested in the playing content.
Today, the rich form of video advertising has covered all ages and almost every electronic device – it is no longer only for young people.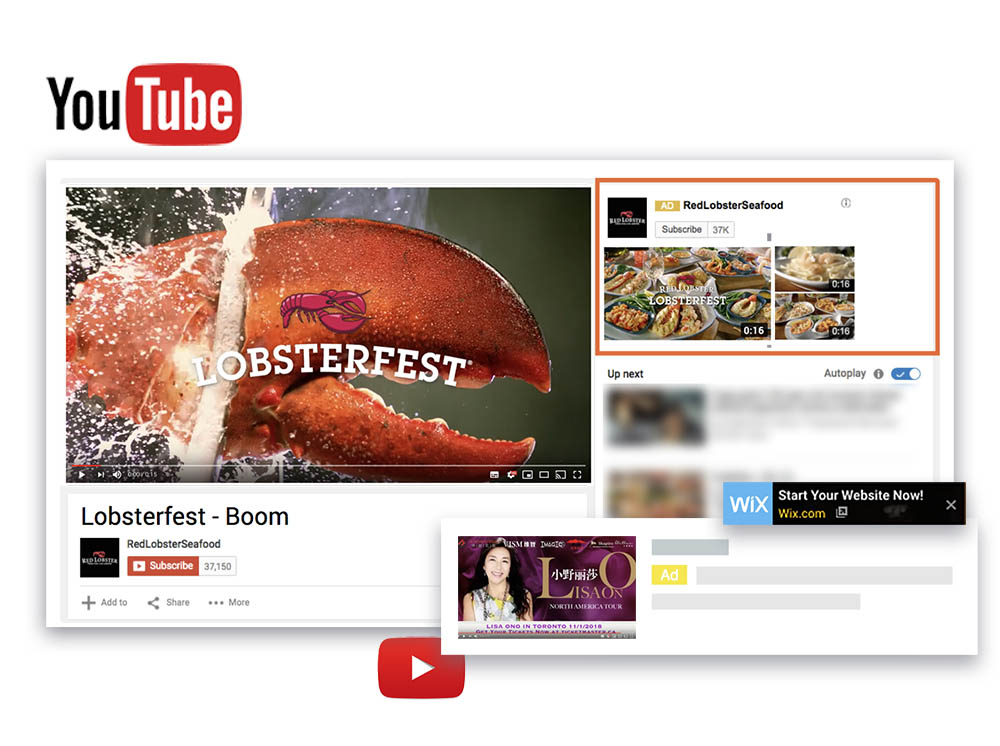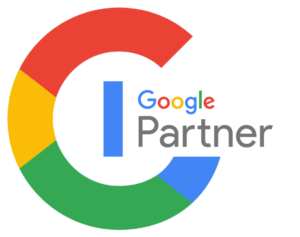 BYO team has become Google Partner in just 72 days since our inception. Our team is proficient in digital media and omnichannel advertising, with providing digital marketing services and solutions, for a wide range of industries.
In 2018, BYO team helped many enterprises achieved 50% – 300% in various degrees of growth with our accumulative knowledge and technology in digital marketing, and we became the chief growth consultant for many enterprises.
Join The Rank Of Successful Cases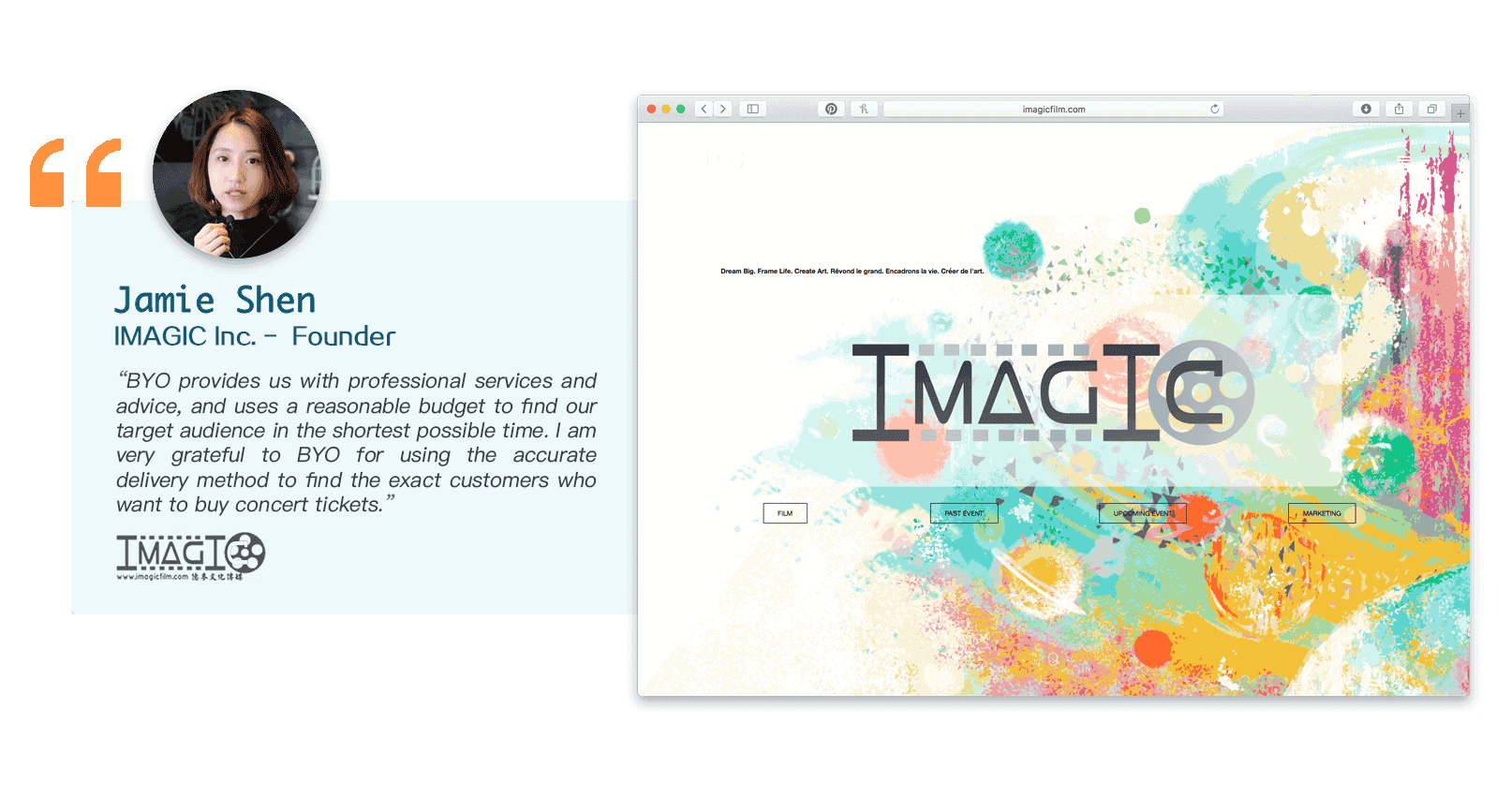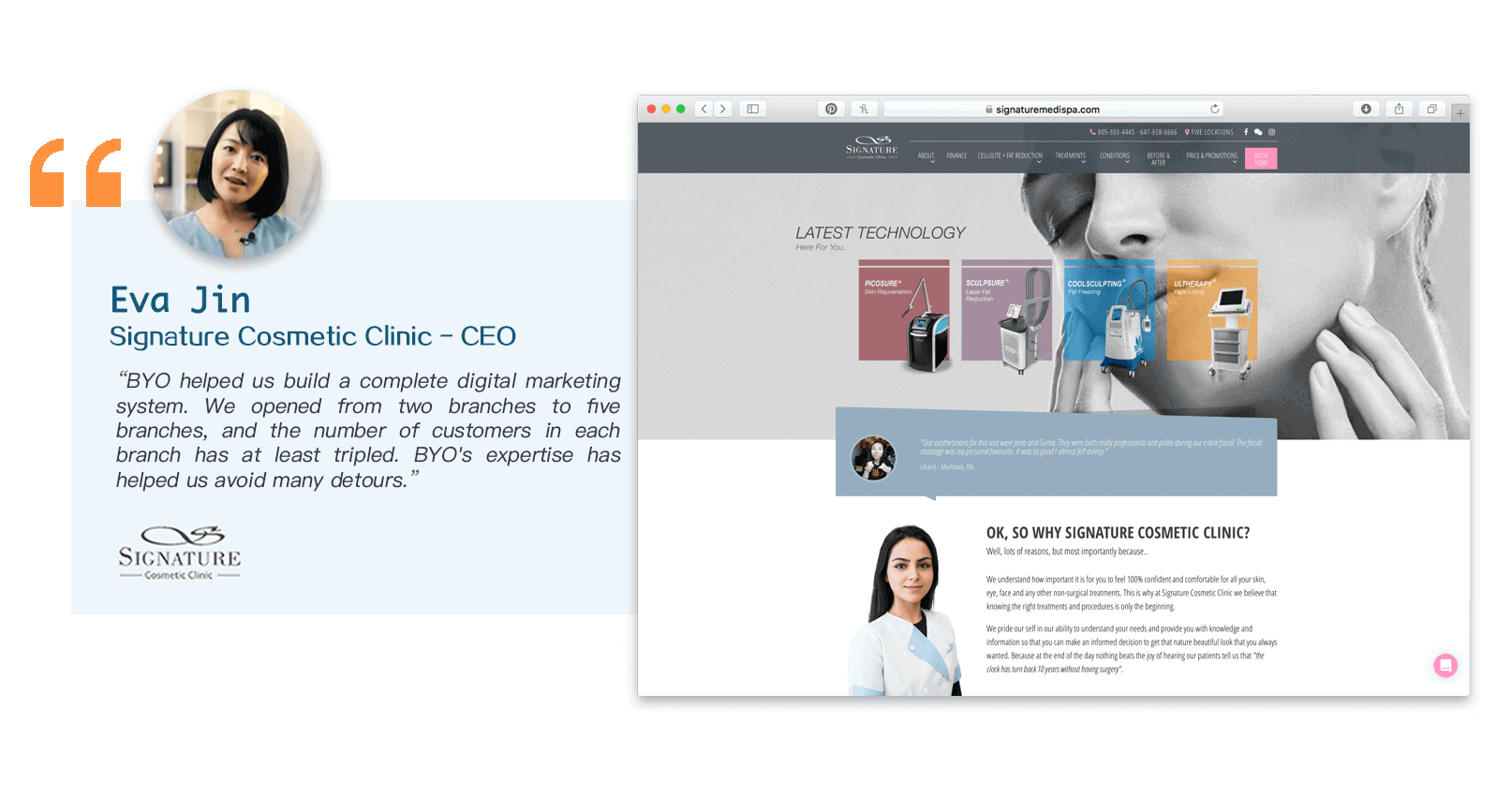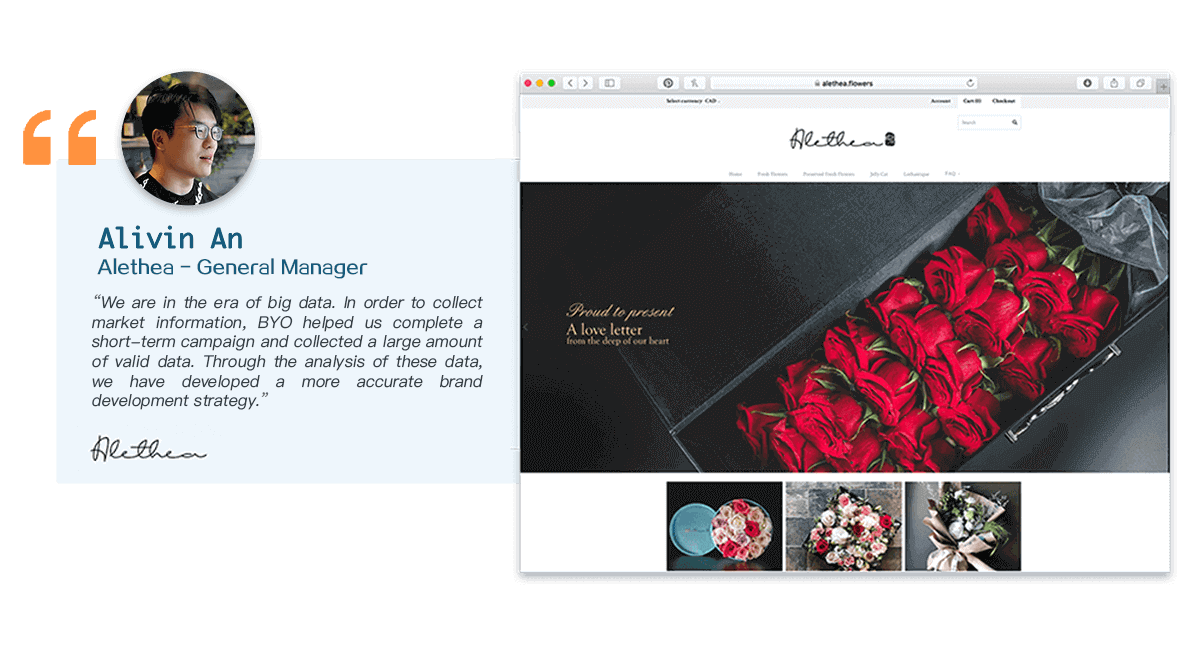 Frequently Asked Questions
Net media fees are the fees you pay directly to the advertising platforms (such as Google, Facebook, etc.)

Net media fee is charged directly by the advertising media from your credit card and is not subject to additional taxes.

The invoice generated by the net media fee can be collected from us once before the annual tax season.

This could vary by industry, region, and advertising goals.

Generally speaking, the more media fee will bring better results – but this does not mean that your business is worth doing.

Therefore, we recommend that your net media fee at the beginning should not be too high. If you feel that the effect is good, then gradually adjust it as time goes by.

Advertising platforms (such as Google, Facebook, etc.) will have many resources that are only open to advertising agents.

These resources include, but are not limited to, additional account features, priority slots, test priorities, local support, auditing advantages, information synchronization, and more. Have the advantage that personal accounts can't match.

Corporate accounts have an unparalleled advantage over personal accounts.

BYO's digital advertising is not only composed of teams from 4A-level advertising companies, but we also have unique information insights that can target for more than 90% industries and have more than 100 customer support based.

YouTube ads can be as short as 5 seconds with no specific restrictions. It all depends on your purpose and product, but a video that cannot be skipped does not mean it must be a good ad.

For example, 5s in-stream ads are only suitable for the well known brands. If your product concept is relatively complex, such as most SaaS products, 5s in-stream ads will be too short.
Please make sure your contact information is correct!

Our customer service staff will contact you within 24 hours according to the contact information you filled out, and we will go through the ads details with you step by step and guide you through the preparations.

We expect you to be able to keep in touch with our support team, especially for the very first week, so we can ensure that your ads will be on schedule.

You may always feel free to ask any questions either through BYO Client Center or call our free customer service directly during our office hours.

Of course, you can upgrade/downgrade your plan at any time. You can submit your application at the BYO Client Center at any time, and our staff will contact you as soon as possible.

First of all, YouTube's billing method can be charged according to CPV (price per view), which means that YouTube will not charge your fees for skipped ads. So the real decision to make non-skippable ads depends on your product and your purpose.

Many indicators are available as a reference. For example, we can count a 2 minute ad content at 25%, 50%, or 75% bounce rate to estimate viewers' response to content, which will also be reflected in our advertising reports.
Select your marketing plan, and let us do the rest.
Let us take over your marketing work. Spend your time on where you are better at and make your effort worth more.