Google Search Ads | SEM/PPC Search Engine Marketing
SEM, Search Engine Marketing, can also refers to PPC (Pay-per-click) in the narrow sense. It is a form of network marketing which is also paid ads appears on the ads section of the search engine results page. It involves advertisers to develop a list of keywords, which allows them to design and write the ads content accordingly.
Quick Results
Controllable Cost Performance
High Relevancy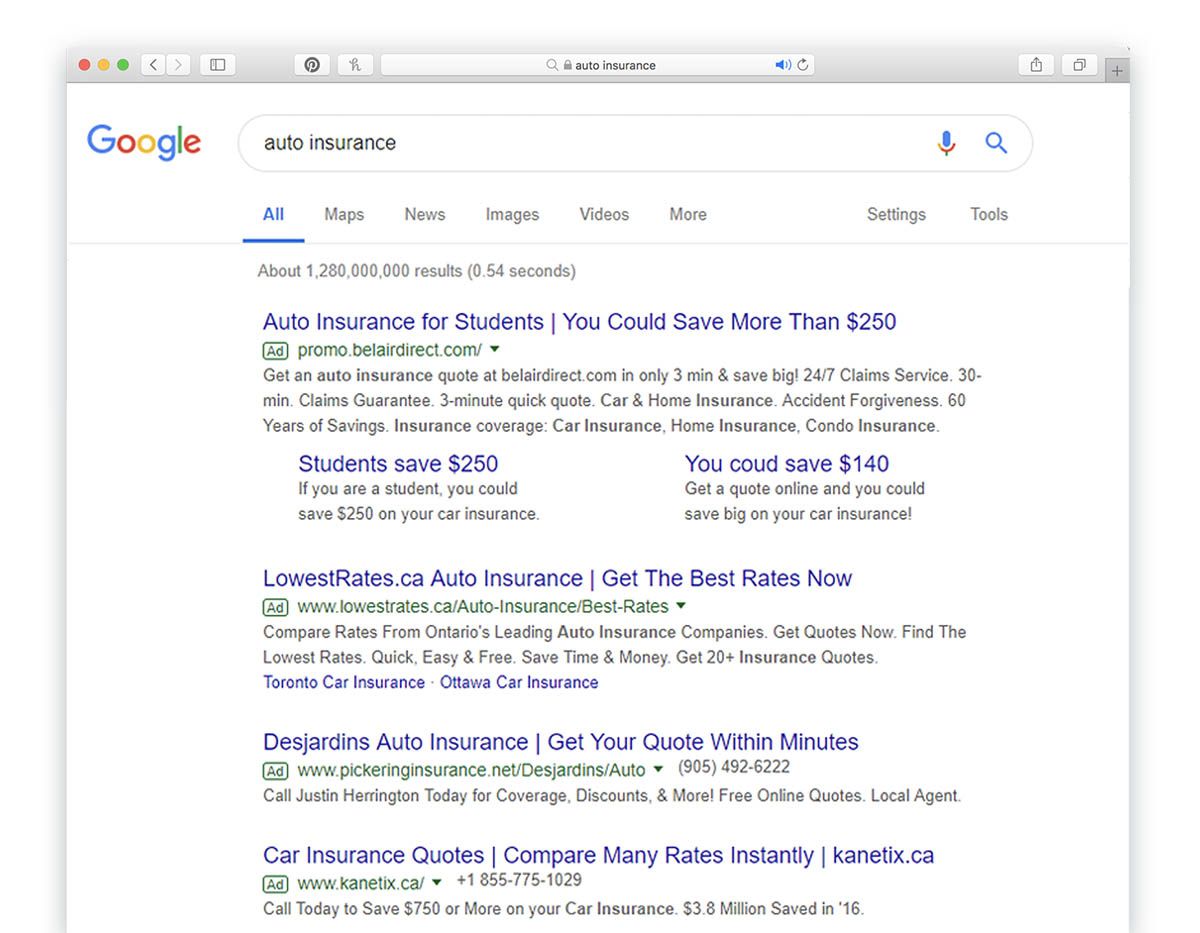 Keyword Analysis
Based on competition within the industry, BYO will analyze and find the most efficient and accurate keywords to target the intended audience group.
Advertising Content Writing
BYO guarantees that our SEM experts select the most effective keywords and incorporate them into the advertising content. This will attract and reach more potential customers, resulting in high CTR (click-through rate).
A/B Testing for Ads Group
SEM experts from BYO will create different ad versions, which collect different data results for each version and analyze the best ad groups to optimize delivery.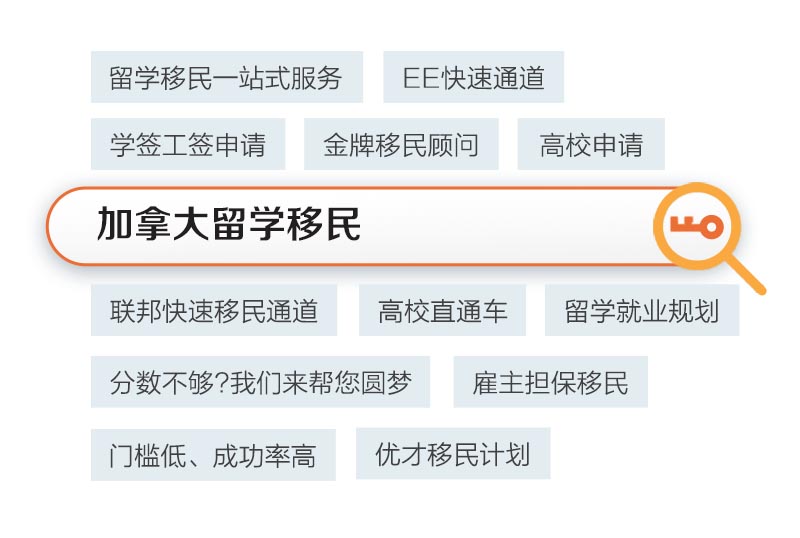 SEM in comparison to SEO, results a higher visibility in the search engine ranking. Search engines such as Google, provide businesses with 4 ad spaces listed first in search results.
The advantage of SEM is that it can target potential customers. Since SEM provides accurate keywords that match with people's search terms, people can get exactly what they are searching for.
Creativity is Sufficient for SEM, but Accuracy is Necessary.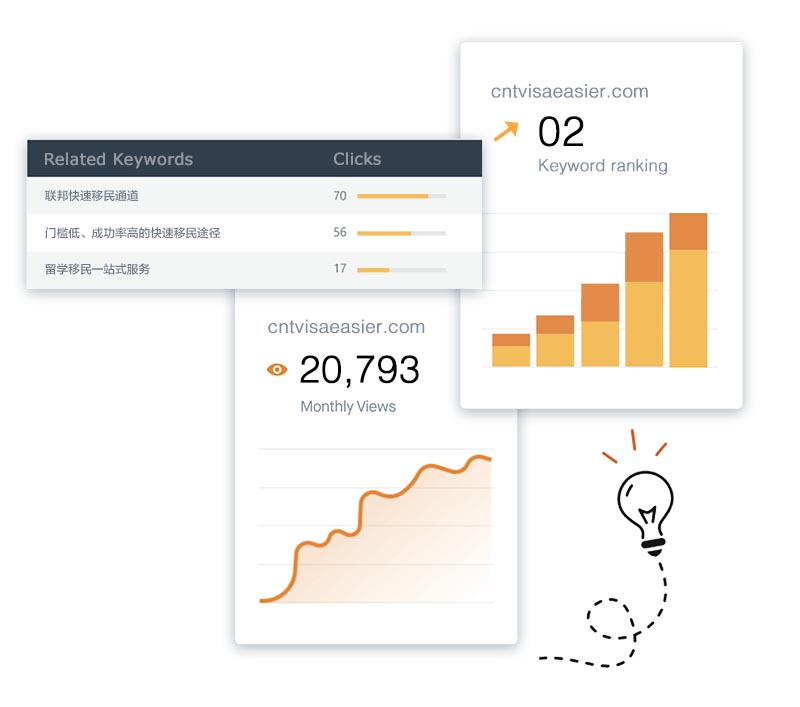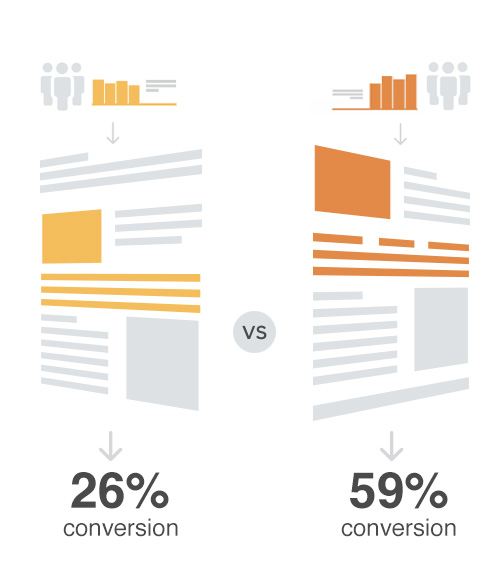 Obtain Results By Comparison
BYO team has become Google Partner in just 72 days since our inception. Our team is proficient in digital media and omnichannel advertising, with providing digital marketing services and solutions, for a wide range of industries.
In 2018, BYO team helped many enterprises achieved 50% – 300% in various degrees of growth with our accumulative knowledge and technology in digital marketing, and we became the chief growth consultant for many enterprises.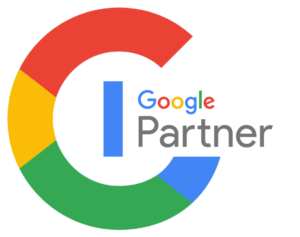 Join The Rank Of Successful Cases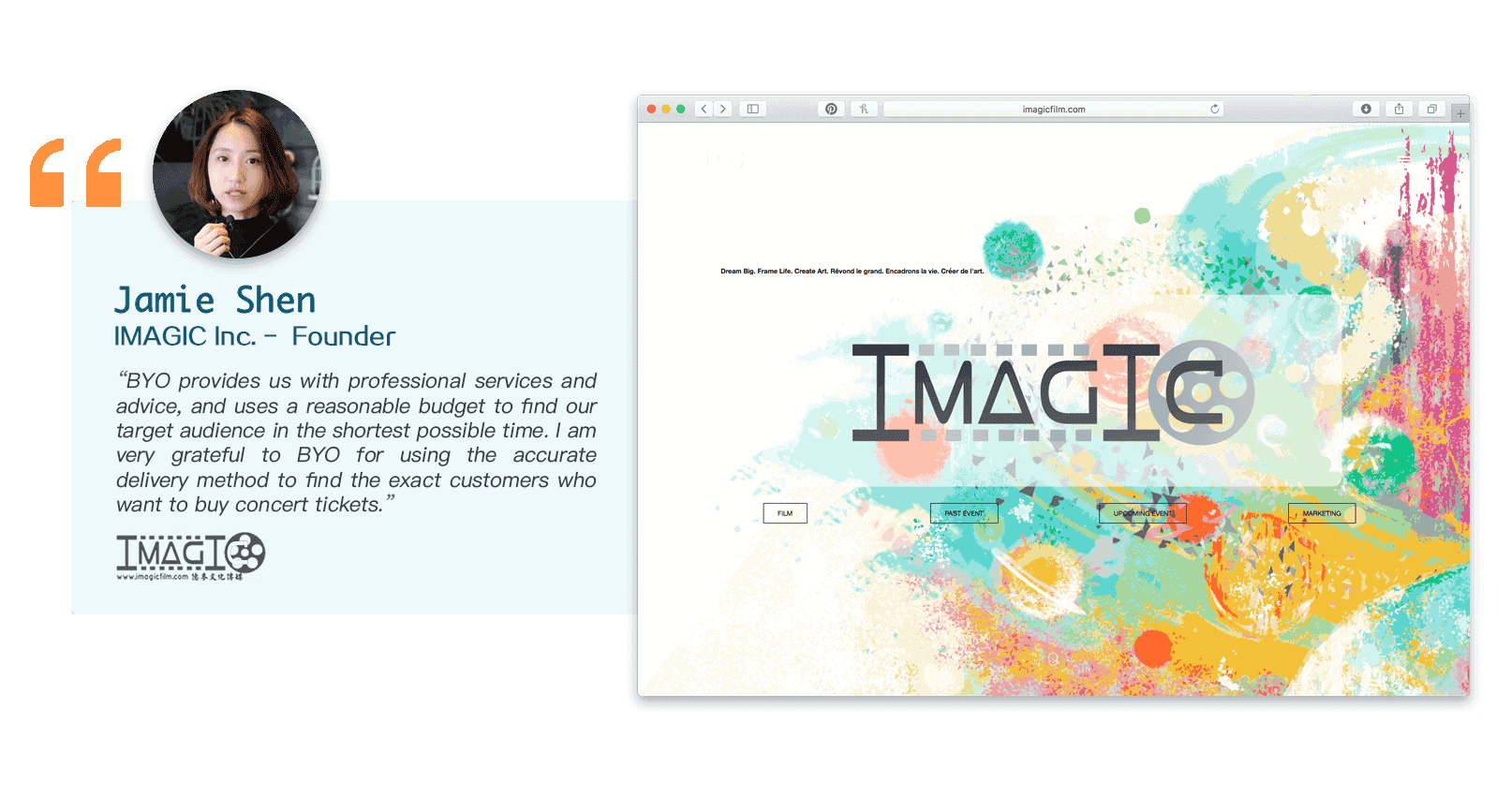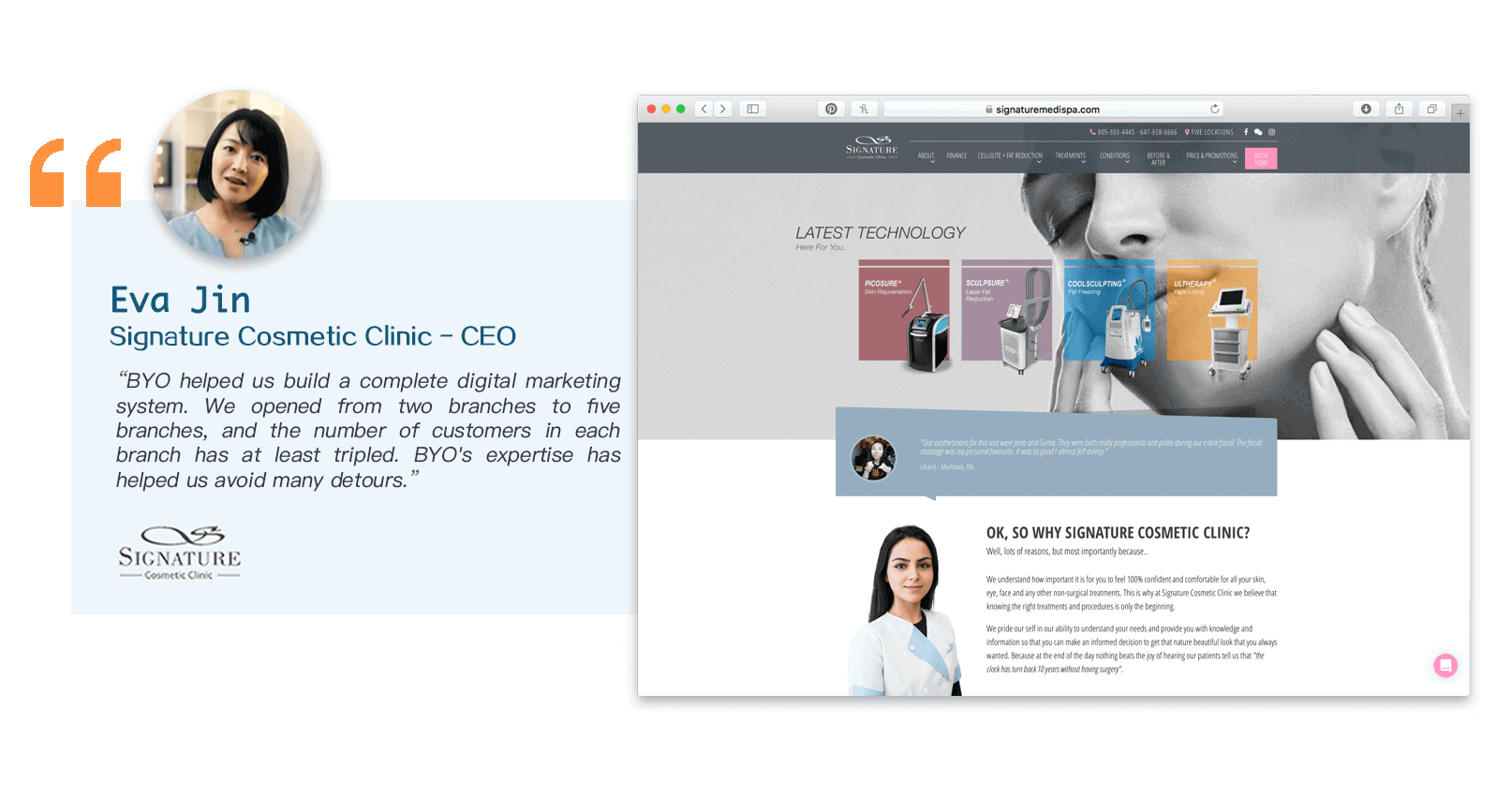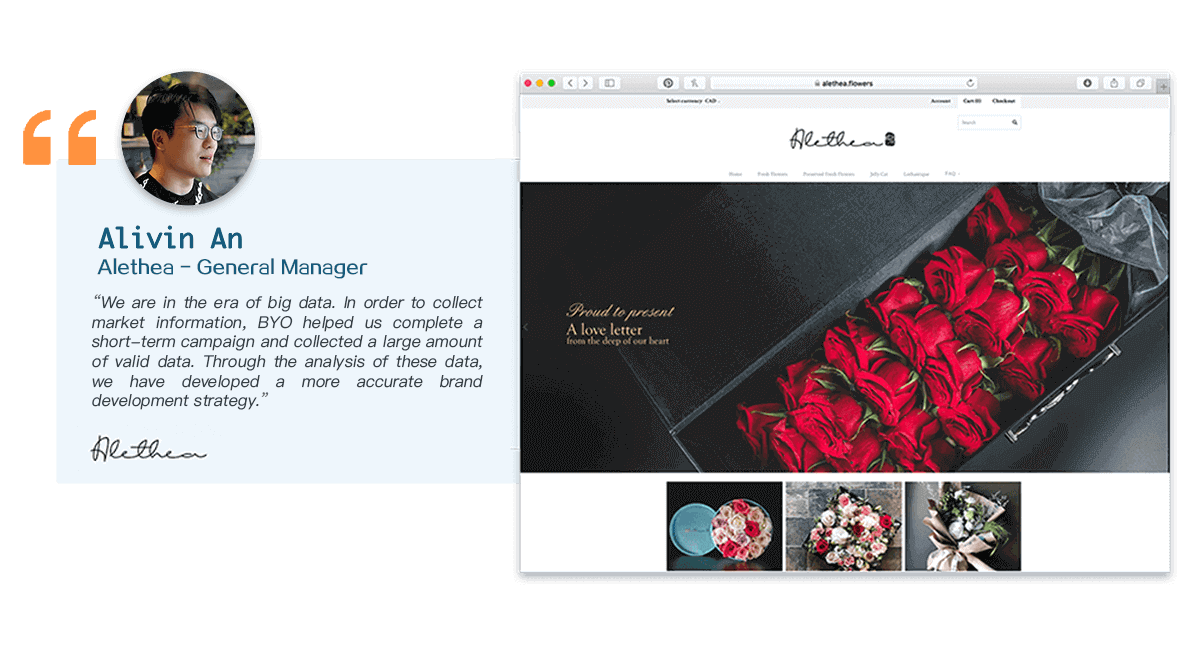 Frequently Asked Questions
Net media fees are the fees you pay directly to the advertising platforms (such as Google, Facebook, etc.)

Net media fee is charged directly by the advertising media from your credit card and is not subject to additional taxes.

The invoice generated by the net media fee can be collected from us once before the annual tax season.

This could vary by industry, region, and advertising goals.

Generally speaking, the more media fee will bring better results – but this does not mean that your business is worth doing.

Therefore, we recommend that your net media fee at the beginning should not be too high. If you feel that the effect is good, then gradually adjust it as time goes by.

SEM can have different advertising charging models depending on the company's goals.

For example:

CPC (Cost Per Click) cost per click: this means your ads will only be charged when people click on it;
CPM (Cost Per Mille/Thousand Impression) cost per thousand: the cost per thousand people see your ads during the advertising process;
CPA (Cost Per Action) Cost per action:

according to the actual effect of the advertisement, such as clicking on the questionnaire to submit, ordering, etc.

Depending on the industry, the competitiveness of keywords will vary, and each keyword will be charged differently each time. The actual advertising cost will be calculated based on the search engine's own action system.

But strictly speaking, CPC is not just a pricing method, but rather a performance indicator based on your net media fee/clicks after the ad has been served for a while.

Your actual cost will be determined based on your pre-set spending limit and marketing goals, rather than simply clicking on the CPC* you want.

Advertising platforms (such as Google, Facebook, etc.) will have many resources that are only open to advertising agents.

These resources include, but are not limited to, additional account features, priority slots, test priorities, local support, auditing advantages, information synchronization, and more. Have the advantage that personal accounts can't match.

Corporate accounts have an unparalleled advantage over personal accounts.

BYO's digital advertising is not only composed of teams from 4A-level advertising companies, but we also have unique information insights that can target for more than 90% industries and have more than 100 customer support based.
This is not that simple.

The bid price of a keyword is one of the many main factors that are listed on the search results page. But beyond that, your bidding model, ad market competition, ad creatives, clickthrough rate, landing page, and more can all influence your search rankings. So, the ranking is higher, and the auction is lower, which is the more common situation.

You can always feel free to ask any questions either through BYO Client Center or call our free customer service directly during our office hours.

Of course, you can upgrade/downgrade your plan at any time. You can submit your application at the BYO Client Center at any time, and our staff will contact you as soon as possible.

Industries with precise targets for products and services are well suited for SEM, such as e-commerce, insurance industry or B2B companies. Industries that are not suitable for SEM are very limited, such as fast-moving consumer goods (FMCG) and food-related industries, since SEM cannot guarantee instant delivery.

Yes. We do not only provide additional benefits to non-profit organizations, but also provide other unique value-added services to help you grow.  For more information, please contact our customer representative.
Select your marketing plan, and let us do the rest.
Let us take over your marketing work. Spend your time on where you are better at and make your effort worth more.